SAR, MIL AND R&D - KRAKA COMES TO THE RESCUE
This is the first inflatable, light-weight electric board on the market, filling the gap where other small floating devices fail due to shape, loading capacity, draft, or noise. Thanks to her unique features, Kraka is useful in most challenging real life situations, from rescue operations to river crossings, boarding and other stealth mode missions. She is quickly inflated and easily assembled, and she can be smoothly launched from land, helicopters, submarines and other vessels.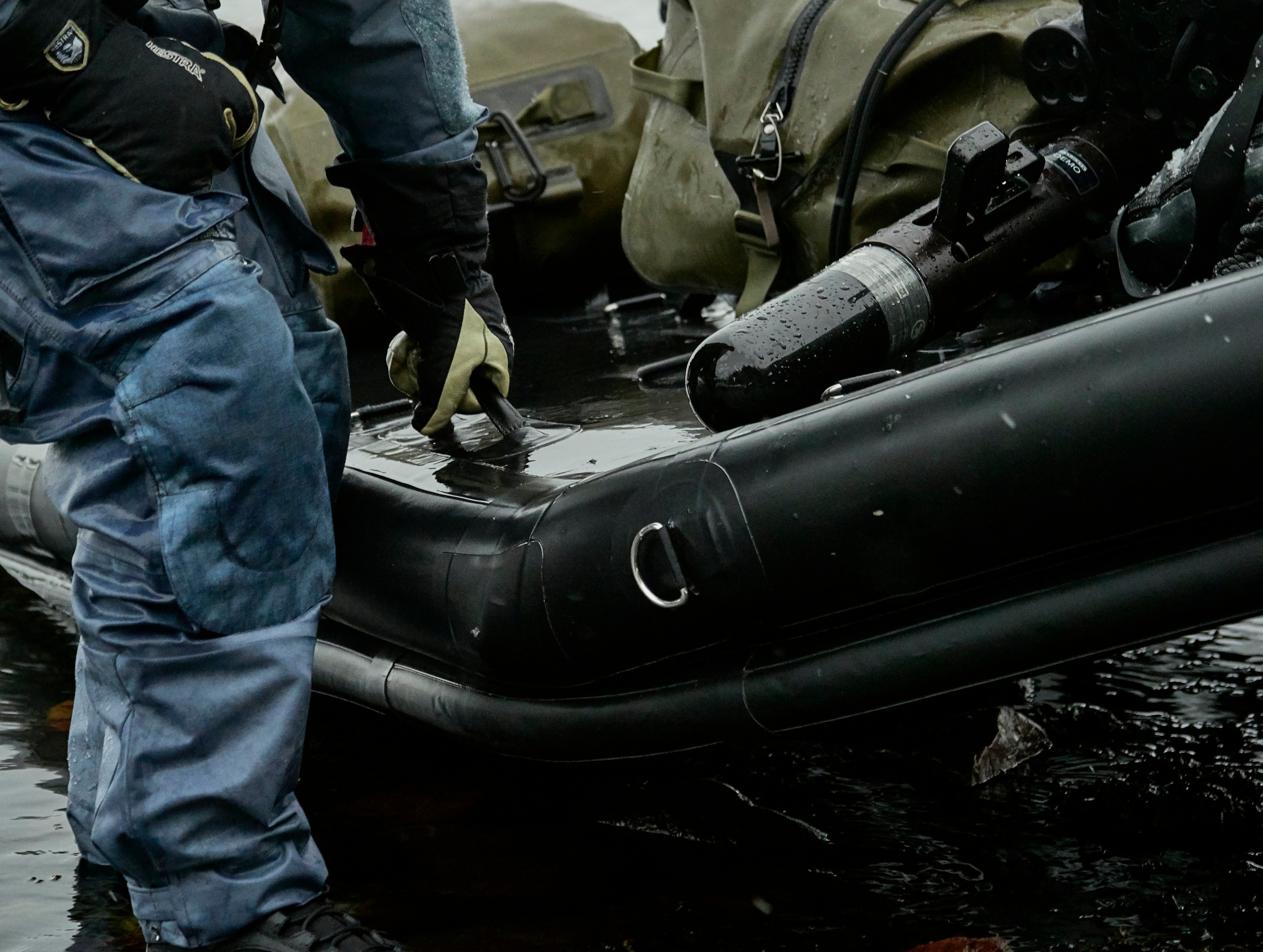 The board is made of lightweight composite and inflatable materials, essential for achieving usability and speed. The construction is built to last.
Premium composites like carbon fiber with kevlar reinforcement, and heavy duty hypalon drop stitch fabrics, allow the board to withstand hard impacts while protecting the vital components inside, so that the users to push the limits. The board can be delivered in different colors (Black, Military Grey, Light Grey, Army Green).
Kraka was essentially developed with one key factor in mind: engine reliability. The 11kW brushless electric motor amply delivers the torque needed to carry four (4) people at speeds of up to 15 knots. A precision-machined impeller and housing parts ensure maximized efficiency. Watertight seals, together with the water the board rides on, eliminates the need for any internal coolants, minimizing maintenance.
The exchangeable battery pack, consisting of high quality lithium ion cell battery, is designed to meet the demanding requirements in critical situations. It delivers 30–60 minutes of riding, depending on speed, load etcetera.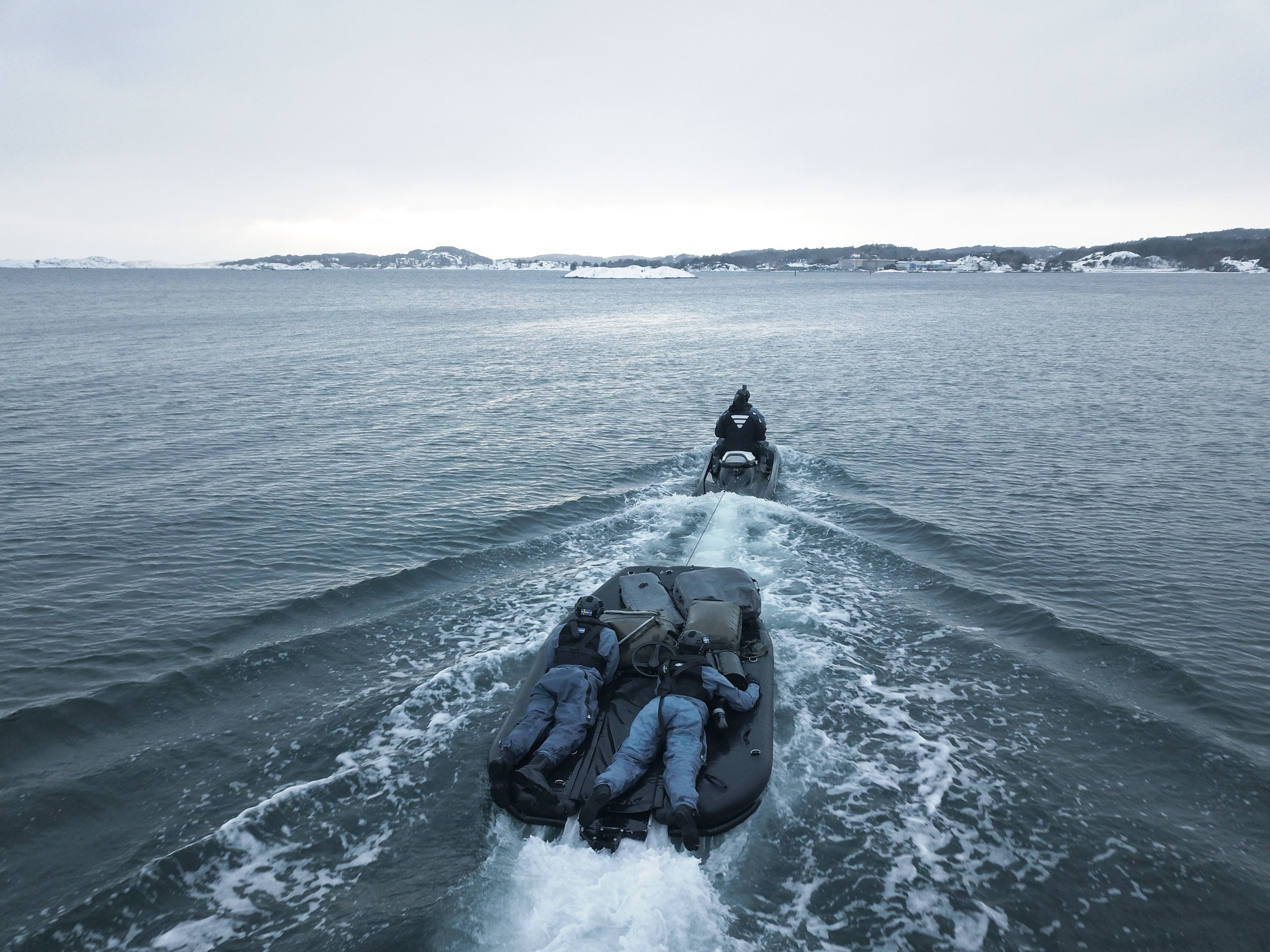 Based on user feedback, Kraka is designed to facilitate maximum ease-of-use, both in and out of the water. The battery pack is easily swapped by a single movement, enabling hours of riding. The throttle is ergonomically designed.
Kraka is small when deflated and packed, making it easy to carry or to handle onboard helicopters, boats etcetera. Special cargo cases are available.
Can be towed: The board has double heavy duty D-rings capable of 1,000 kilos. A towing bridle joins the two attachment points together into one, which increases the towing payload and makes it easier and quicker to use.
Kraka has multiple safety sensors throughout the system, including fundamental features such as temperature monitoring and automatic system shutdown if the board is turned upside down.
The magnetically-triggered power key (dead man's grip function) ensures Kraka can't speed off on its own, without the operator.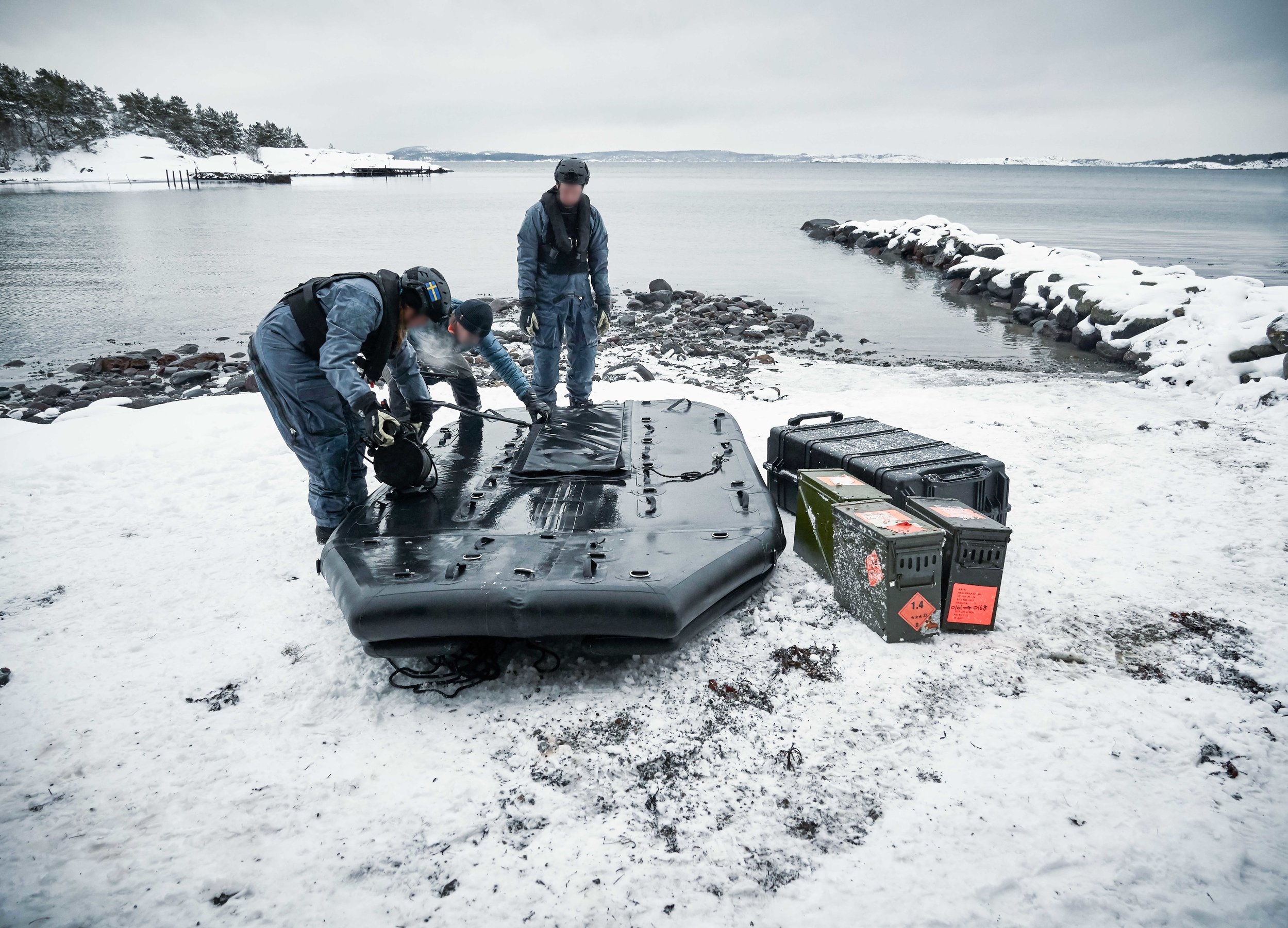 All boards are customized and comes in the following models:
4-man with engine pack
2-man with engine pack
Both boards are also available without engine pack for towing purposes to complement the area of use.
Kraka comes with optional extra gear such as transport case, carrying bags, autoinflation solution and more will be available later on.
KRAKA 250
TARGET SPEED: 20 knots
LOA: 2200 mm
WIDTH: 1220 mm
DRAFT: 250 mm
RUNTIME: 30-60 min
EXCHANGEABLE BATTERY: Yes
CHARGE TIME: 80/60 min
APP SERVICE PROGRAM: Optional
WATERPROOF DEPTH: 2 Meters
PAYLOAD: 250 kg
KRAKA 400
TARGET SPEED: 15 knots
LOA: 3000 mm
WIDTH: 1400 mm
DRAFT: 300 mm
RUNTIME: 30-60 min
EXCHANGEABLE BATTERY: Yes
CHARGE TIME: 80/60 min
APP SERVICE PROGRAM: Optional
WATERPROOF DEPTH: 2 Meters
PAYLOAD: 400 kg
KRAKA 600
TARGET SPEED: 12 knots
LOA: 3400 mm
WIDTH: 1600 mm
DRAFT: 300 mm
RUNTIME: 30-60 min
EXCHANGEABLE BATTERY: Yes
CHARGE TIME: 80/60 min
APP SERVICE PROGRAM: Optional
WATERPROOF DEPTH: 2 Meters
PAYLOAD: 600 kg